You know what happens when you go out of town and don't have access to the internet? Well, in my case, it meant that I missed the chance to tell you about TWO books of the day for the INDIEpendence Giveaway!
*duly chastises oneself*
So, here's what I should have told you on Friday and Saturday:
Friday's Book of the Day was Codename: Dancer, by Amanda Brice. Here's a bit of info about it: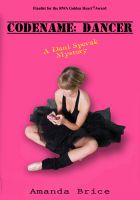 Aspiring ballerina Dani Spevak is thrilled when hit TV show Teen Celebrity Dance Off comes to the campus of her performing arts boarding school. She trades the barre for the ballroom and gets set to cha-cha-cha to stardom with Hollywood wonderboy Nick Galliano.
At first their partnership is awkward, because Dani is in awe of her longtime teen idol crush. But soon their chemistry is heating up the dance floor and the attraction moves into real life.
Her excitement is short-lived, because someone wants her off the show. Bombs, poisoning, arson… Will Dani's 15 minutes of fame be over before she reaches age 15? Dani and her friends are suddenly at the center of some serious sabotage. And if she doesn't find out who is behind it, her next pirouette could be her last.
It's like Nancy Drew in toe shoes in this light-hearted tween mystery, a finalist for Romance Writers of America's Golden Heart® Award for Best Young Adult Romance.
It's available on
Amazon
,
B&N
and
Smashwords
for just $1.99.
And for Saturday, the Book of the Day was Shimmerspell, by Kimberly Spencer. Here's more: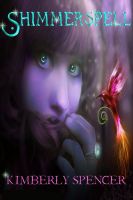 When sixteen-year-old Jensen Meadows finds herself caught in the middle of an ancient faerie war, she quickly learns that faeries aren't made of sparkly goodness like Disney would have mortals believe. And with the help of Liam Casey, she begins to suspect that her whole life has been a lie. But what if the truth is more than she can handle?
You can find it on
Amazon
,
B&N
and
Smashwords
for just 99 cents!
Make sure to check out these two wonderful books by INDIEpendence authors!